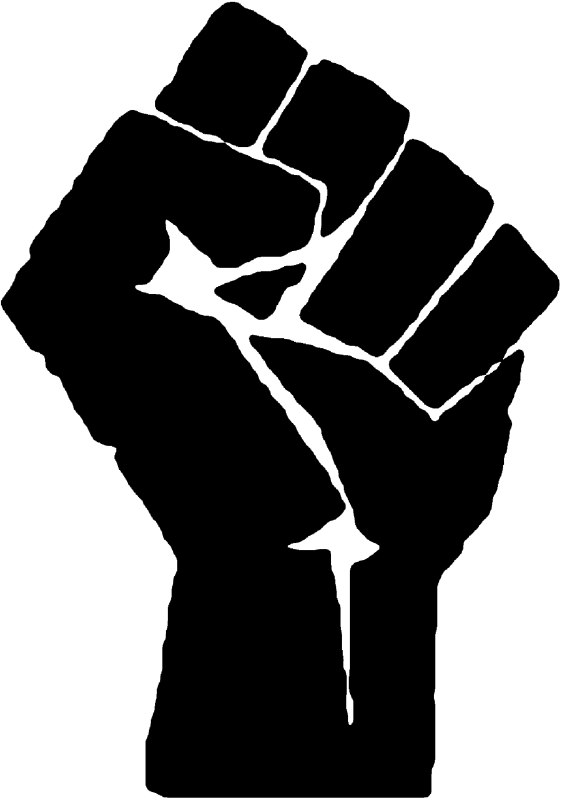 Racism is a complex system of social and political levels that works in institutional, structural, interpersonal and internalized dimensions.
Inaction is complicity in racism and white supremacy. Being not racist is not enough and effectively stops us from examining racism all around us. Each of us needs to practice an active anti-racism in our daily life.
This means being ready to examine your own privileges and giving up power, and resources and share them with people who are cut off from accessing platforms to speak, accessing finances to study , accessing safety and housing and food. This means de-colonizing your life, your book shelf, your mind.
At Interflugs, we are committed to stand up against racism and the ongoing violence that black and brown folks all over the world face, including in Germany. We believe in intersectional feminist justice and we reaffirm our commitment to fight racism and white supremacy wherever we find it. This means at the UdK and outside the UdK and also within ourselves which is deeply uncomfortable and a tough path to acknowledge shame and guilt and complicity in racist systems. We endeavor to continue this struggle every day actively beyond this moment. All of us need to speak out and speak up against racism.
We support all of the protests happening right now in the name of George Floyd and all the victims of systems of violent racism. We stand in solidarity with the Black community against the systemic racism that plagues our society.
We are sharing some resources that might be helpful to transit these powerful and emotional times.
For white folks or ppl who live with the privilege to not experience racism in your day to day life, please remember it is not the place for Black and POC to educate you. Take the initiative, read black and PoC authors, especially Women* of Color, get intimate with your frustrations and fears but also learn when it is the right to time to express them and when you just need to shut-up and listen without inserting your thoughts. .
Lets open up the conversations even if it is uncomfortable, that show us that there is so much to be healed.
Berlin Based:
Resource of 10 Black & Brown Community Organisations In Berlin
https://www.blackbrownberlin.com/post/blackandbrowncommunityorganisations
Anti-Racist Resource ENGLISH – a quick resource for anti-racist organisations to support or donate to if you can!!
https://tinyurl.com/berlin-antiracist-resource-ENG
Support BLACK BROWN BUSINESS in Berlin. Here is a map of Black Brown owned and run businesses:
https://msha.ke/blackbrownberlin/
US-based links and general list anti-racist resources and learning about being anti-racist:
How to financially help BLM if you have no money/cannot leave your house: https://www.youtube.com/watch?v=bCgLa25fDHM&feature=youtu.be(includes links to huge list of petitions to sign in support of bringing justice to racist police brutality in US)
Master list of Resources on how to dismantle systemic racism
http://PFW.GUIDE
Movement for Black Lives
https://m4bl.org/
#sayhername campaignCampaign bringing awareness to the Black women and girls victimized by racist police violence by AAPF African American Policy Forum & CISPS Centre for Intersectionality and Social Policy Studies
https://aapf.org/sayhername
Petitions, Fundraisers and resources for international support
www.ally.wiki
Digital Resources for a Movement Against Police Violence
https://rhizome.org/editorial/2020/jun/03/digital-resources-for-a-movement-against-police-violence/