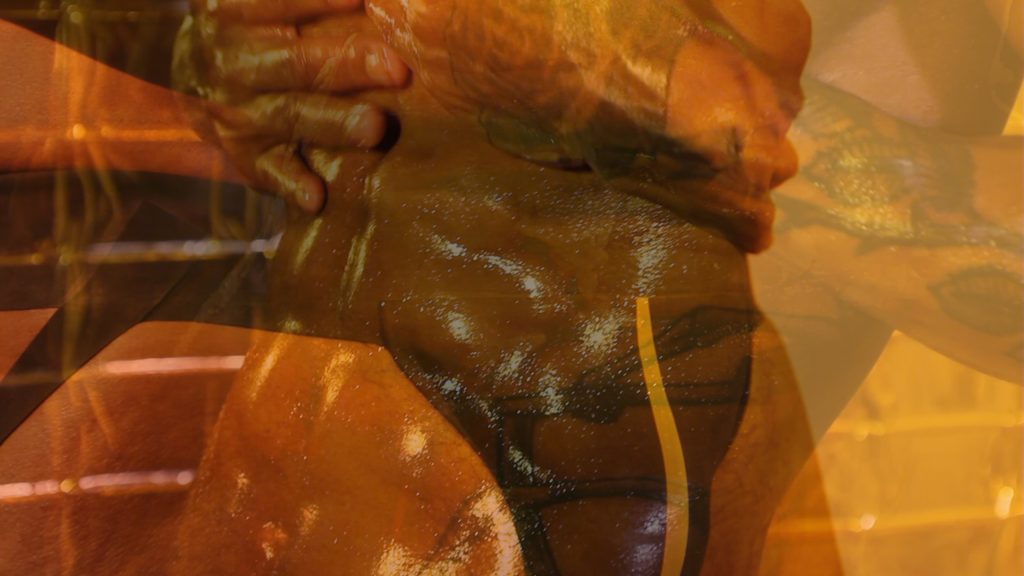 HANDS ON:  working in darkness, colour and light
workshop with artists and filmmakers: Julian Curico & Imogen Heath
Interflugs is pleased to announce an upcoming workshop from 12-18h on June 21st – "HANDS ON: working in darkness, colour and light". Places are limited, so if you are interested send an email ASAP with your name and few sentences about yourself- titled "HANDS ON" to : freieklasse@interflugs.de
The workshop is free of charge.
Workshop Description:
HANDS ON: working in darkness, colour and light
workshop with artists and filmmakers: Julian Curico & Imogen Heath
Lighting has a history of reproducing a white supremacist and gender-binary gaze on to subjects presented in moving image. Through deconstruction and awareness we can figure out new ways of lighting our realities, Through collaborative efforts, confrontation and resolution, we propose to practically explore color light sources as a means for challenging existing norms. We propose this as an opportunity for participants to get close and comfortable with various light sources, and different ways of approaching darkness, light and colour and notions of transformation and time in the image-making process. In the workshop we will open up a space for dialogue – whilst looking at work from artists who are proposing political and/or empowered worlds of light, and also creating a practical space to propose lighting situations together imagining worlds beyond the status-quo.
Please note: workshop will take place in English.
DATE: 21st June
Time: 12 – 6pm
BIO:
Imogen Heath :
Imogen Heath, is an artist, filmmaker and cinematographer, invested in image-making as a tool to expands perspectives on femininity and gender, and to propose alternative histories/radical futures. Her work is embedded in self-organised art-making cultures. In 2010, Imogen co-founded the moving-image collective nowMomentnow, an artist-run initiative supporting the production of work by LBGTQI artists and filmmakers whilst exploring feminist/queer tactics in aesthetics and alternative economies for producing visual content. In 2018, Imogen produced the film and lighting design for choreographer Ian Kaler's On The Cusp with Swedish Dance Company Cullberballetten. Imogen was selected in the DEBUT cinematography category for a Feature-film at CamerImage International Cinematography Film Festival, Poland 2015 for Die Verlorenen by Visual Artist Rome-Prize Winner Reynold Reynolds (USA). Imogen has long-running collaborations with many artists based in Berlin, including Liz Rosenfeld (USA) Marit Östberg (Sweden) and PlanningToRock (UK).
Julian Curico:
"I find definitions sometimes tricky and from my experience the video work is considered as either art or porn and I am not opposed to either definition. The intentions that go in to my work is not to arouse the audience, but the arousal is a welcomed reaction!"
Julian Curico is an artist, photographer & filmmaker based in Berlin. His shortfilm Seahorses (2014) has been shown at festival screenings in Germany, Sweden, Portugal and Australia. He has produced and directed music videos for musicians Sky Deep and Tami T. His audiovisual installation To be heard (2019) was recently exhibited at the Valand Academy in Gothenburg this year. To Julian, creating sex positive images is a collaborative process based on consent and interest. This interest can vary and as a director and facilitator of explicit scenes he sees it as his responsibility to try to understand how he can meet the individual desire the people who take part in his project. He aims to create an intentional space where all participants, including himself, can explore freely within a structured setting. Some wants to be directed, others direct themselves or improvise through play. He finds it interesting to try to expand the notion of what intimacy is and can be, and feels a need to challenge restrictive norms of decency and to create a space where sexuality & the body is valued outside of judgement and shame