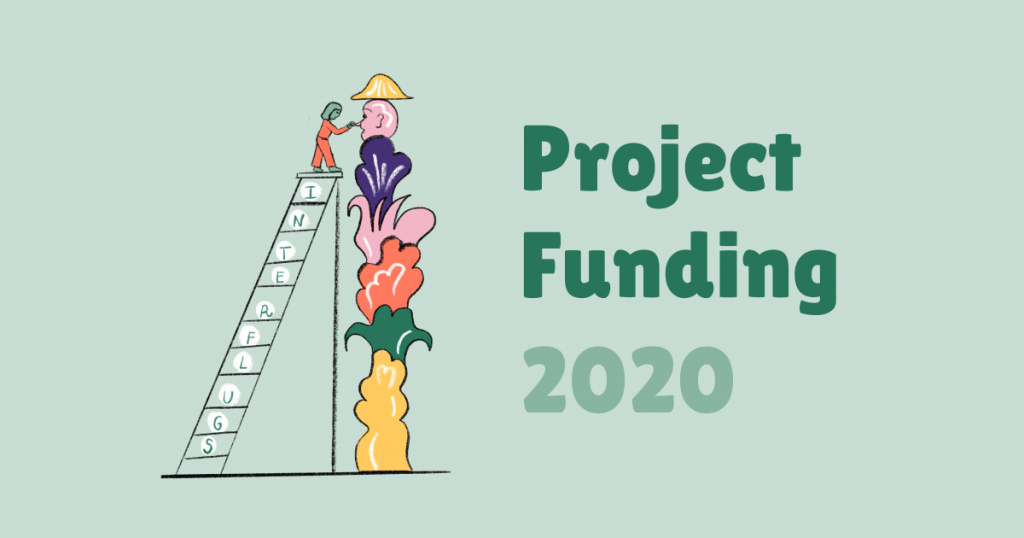 We are glad to share some good news at this uncertain times…
The first Project Funding round of 2020 is open for applications!!!
Thanks to Victoria Stampfer for the Illustration <3
Due to the current situation, there are limitations and adjustments that we need to follow. But we hope, in spite of all, that this would support many of you to release your projects and initiatives.
Projects are welcome to only apply with a clear budget breakdown. We will give priority to projects that need support in materials, resources and which do not require gathering a large team for their production.
Applications are open until MAY 17th!!! Please send your files to projektfoerderung@interflugs.de with the subject "Pro­ject Funding 2020-1"
.
.
Criteria and selection
We support projects and schemes which are keen on critical social justice, emancipatory strategies and stand out for its sociopolitical relevance and commitment.
Our intention is to support projects that are interdisciplinary, projects that are empowering, projects that are made by communities for communities.
Which ones are open for students and non- students in order to connect and promote the exchange of knowledge and experiences, or challenge knowledge and discourses, through a variety of means and media, that expand the usual horizons of learning.
We will especially support people without an academic background, who are seeking for ways to access the University of Arts, as well as those who are socially disadvantaged and affected by racism and classism.
.
.
Each application should contain:
– short description of the project (1/2 – 1 page)
– list of project participants
– clear budget plan/breakdown including specific expenses
– notice of any other funding sources assigned
.
.
Important info!
Each selected project can be funded up to a maximum of 400€. Please note that we can only refund receipts with a minimum value of 50€. We will not be able to refund the money if we receive multiple receipts for small amounts such as 10 or 30 €.
Project applicants will be invited to an online interview process. All the members of Interflugs collectively will make the final round of selections and the selected applicants will be noticed via email with further information and the steps to get the funding grant. In case of rejection of financial support, we will consider to offer you another way of support through the resources and services that we held. We also encourage those who couldn't make it to apply for the second round of Project Funding that will happen later this year.
If you have any questions do not hesitate to write to us, we can help you clarify each case.
We are looking forward to receiving your projects