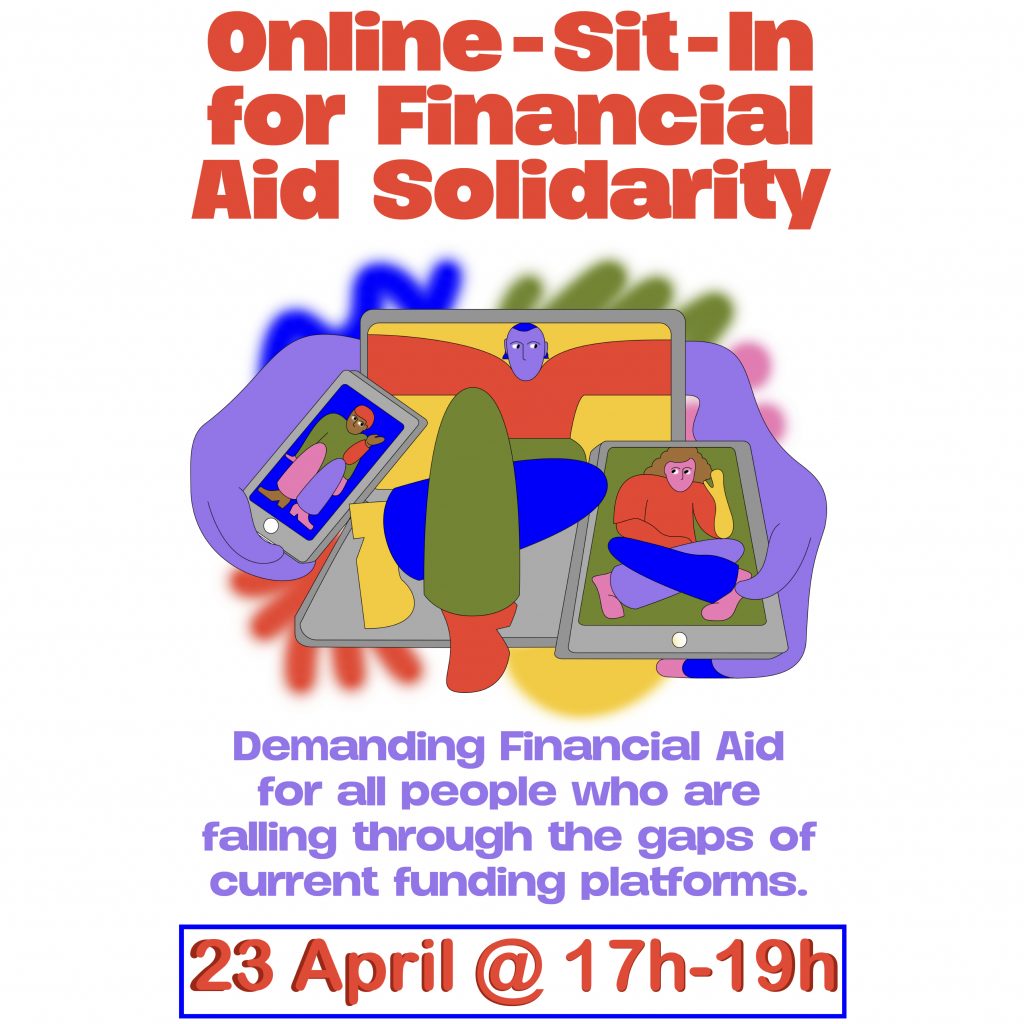 Online-Sit-In for Financial Aid Solidarity!
Link to FB: https://www.facebook.com/events/1069264003456058/
This is an online sit-in for all people who are falling though the gaps of current funding platforms due to COVID 19 and to activate and draw attention to the situation.
Join us at 17h on Thursday 23nd of April to share information and show solidarity for financial aid for everyone, including Non-EU citizens(not selbstständige), Non-EU students, recent immigrants, and undocumented migrants & workers. Unfortunately there are racist and patriarchal structures at play determining as to who, what and how people are to recieve funding.
Current governance and funding policies are leaving many without the basic foundations for living such as housing, money for food, rent and bills, including many refugees in camps across Europe who are living without basic running water, and have no ability to take up the public health-care measures.
///////Plan of Action:
17h00: We will meet via Interflugs TV stream: https://www.twitch.tv/interflugs
–> Here we will share a link there of the rise-up pad for those of your to share your experiences and know further actions.
—–>Then, we will together address members of Bundestag through email to inform them of the situation and demand for financial aid in solitary with all those living beyond the systems of funding policies.
**** we will confirm plan of action the day of the sit-in.
/////THANKS TO MOLLY DOGSON FOR VISUAL ILLUSTRATION ♥